14th and 15th February: Expert Workshop in Potsdam
Various experts were invited to discuss our focus material, to give feedback regarding our conducted research and our project in general at a workshop we held at the Filmuniversität Babelsberg KONRAD WOLF on the 14th and 15th of February. Moreover, valuable notes concerning further research and our project in general were given.
Our guests are dealing with a wide range of fields streaking our topics, for instance film archives, memory culture as well as film-, Holocaust- and NS-studies.
We warmly welcomed Christoph Classen (ZZF Potsdam), Martin Cüppers (Forschungsstelle Ludwigsburg, Uni Stuttgart), Adelheid Heftberger (Bundesarchiv-Filmarchiv, Berlin-Lichterfelde), Eva Hohenberger (Ruhr Universität Bochum, retired), Christoph Kreutzmüller (Haus der Wannseekonferenz), Martin Loiperdinger (Universität Trier, emeritus), Brad Prager (University of Missouri), Andres Veiel (director, based in Berlin), Lea Wohl von Haselberg (Filmuniversität Babelsberg) and Ingo Zechner (Ludwig Boltzmann Institut für Geschichte und Gesellschaft Wien).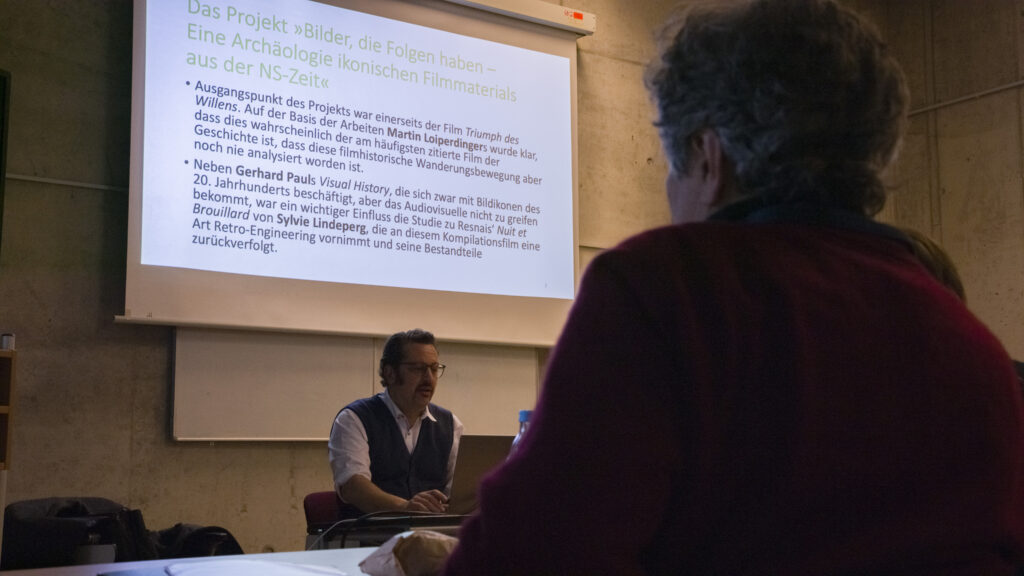 Tobias Ebbrecht-Hartmann receives Shimon-Peres-Prize
Creating awareness about the Holocaust – on TikTok: For his contribution to shape German-Israeli relations Dr. Tobias Ebbrecht-Hartmann is awarded the Shimon-Peres-Prize, granted by the Federal Ministry of Foreign Affairs and the German-Israeli Future Fund. For more information about the project see here.
Upcoming symposium on video essays
Evelyn Kreutzer, former member of Filmikonen, Maike Reinerth, Anna-Sophie Philippi (all Film University Babelsberg Konrad Wolf) and Kathleen Loock (Leibniz Universität Hannover) received a grant by the Volkswagen Foundation to sponsor a symposium dedicated to the study and practice of video essays. "Videography: Art and Academia. Epistemological, Political and Pedagogical Potentials of Audiovisual Practices" will take place in Hannover, Germany, Nov. 2-4, 2022.
Yael Ben-Moshe on Israeli TV Channel 11
Yael Ben-Moshe was interviewed on Israeli TV channel 11 on Holocaust Memorial Day, April 28, 2022.
Team Workshop in Potsdam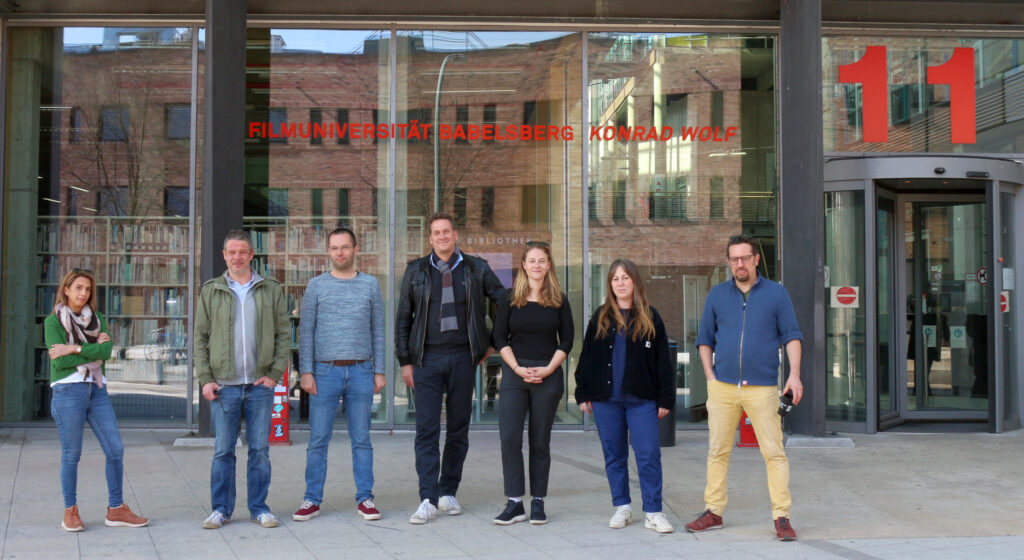 After many conversations and collaborations via zoom, the German and Israeli team members met up in Potsdam in March 2022. In a 4-day workshop at the Film University, the Brandenburg Center for Media Studies (ZeM), and the Gedenk-und Bildungsstätte Haus der Wannsee-Konferenz, the teams discussed the leading questions and concepts of the project and their works-in-progress.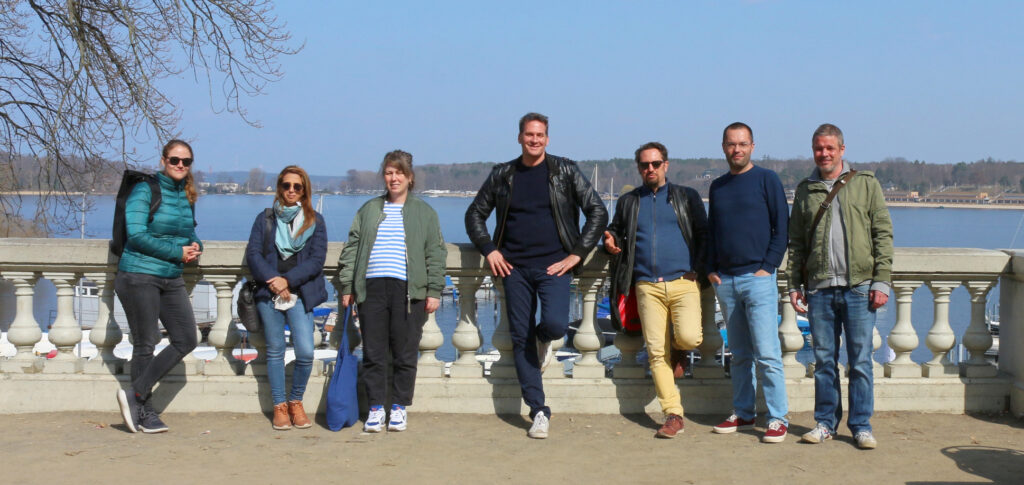 Evelyn Kreutzer and Noga Stiassny publish multi-modal project "Digital Digging"
Evelyn Kreutzer and Noga Stiassny have published "Digital Digging: Traces, Gazes, and the Archival In-Between", consisting of a video essay and a written article, in Research in Film & History. It is available here.
Fabian Schmidt receives Karsten-Witte-Preis
Fabian Schmidt received the Karsten-Witte-Preis by the Gesellschaft für Medienwissenschaft for his article "The Westerbork Film Revisited – Provenance, the Re-Use of Archive Material and Holocaust Remembrances" in 2021. See the German press release here.
Project launch
Our project was launched on May 1, 2021.
See the German press release here.